MSc and PhD by Research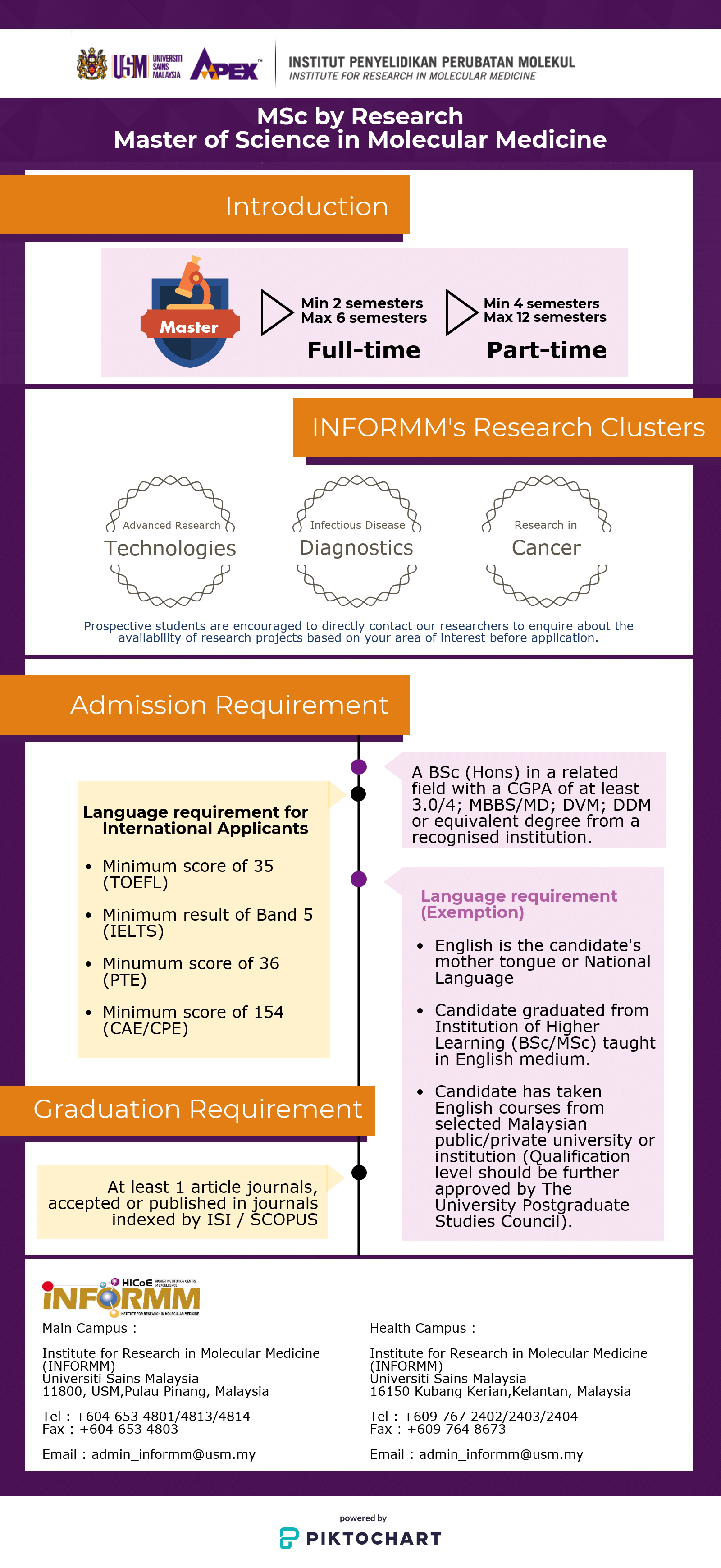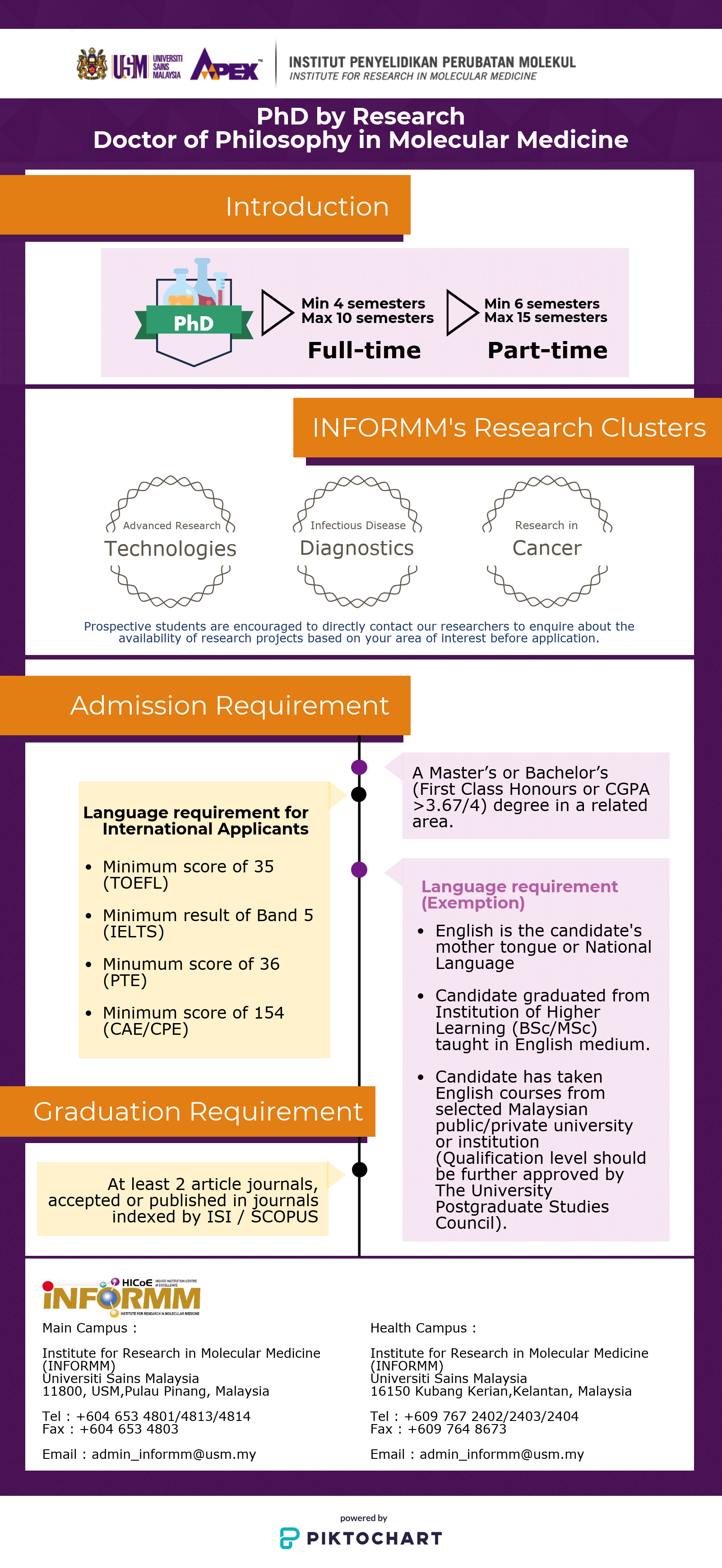 At INFORMM, we offer prospective students postgraduate degree programs for MSc and PhD by research. Research at INFORMM is divided into three research clusters (Advanced Research Technologies, Diagnostic for Infectious Diseases, and Cancer Research). Prospective students are encouraged to directly contact our researchers to enquire about the availability of research projects based on your area of interest before application. Students can opt to carry out their research projects either full-time or part-time. For full details on entry requirements please visit the Institute of Post Graduate Studies' website at http://www.ips.usm.my.
All currently available postgraduate research projects are also listed in the Research Vacancies section.
Master of Science (Molecular Medicine) and Doctor of Philosophy
In our drive to achieve academic excellence, INFORMM strives to attract top quality graduates to enrol in its postgraduate programmes. The postgraduate programmes at INFORMM are research-based leading to MSc and PhD in Molecular Medicine.
Admission Requirements
Applicants should possess the following:
To enrol for MSc
A BSc (Hons) in a related field with a CGPA of at least 3.0/4; MBBS/MD; DVM; DDM or equivalent degree from a recognised institution.
To enrol for PhD
A Master's or Bachelor's (First Class Honours or CGPA >3.67/4) degree in a related area.
Language Requirement (International Applicants Only)
Exemption is given to candidate with:
English is the candidate's mother tongue or National Language; or
Candidate graduated from an Institution of Higher Learning in which the medium of instruction at Bachelor and/or Master degree level is English; or
English courses from selected Malaysian public/private university or institution. (The level of qualification and the relevant courses should be previously identified and approved by the University Postgraduate Studies Council).
Duration
MSc
Full-time: Min 2 semesters / Max 6 semesters
Part-time: Min 4 semesters / Max 12 semesters
PhD
Full-time: Min 4 semesters / Max 10 semesters
Part-time: Min 6 semesters / Max 15 semesters
Enquiries
Email: director_informm@usm.my